An over-the-top, competitive battle royale set on the surface of a dying planet with a devolving dual-layer board design, asymmetric faction abilities, and over 200 miniatures.
LUMBERTON, Texas, April 25, 2023 (Newswire.com) - Star Reach Games is thrilled to announce the launch of its highly anticipated sci-fi strategy wargame, Cysmic, going live on Kickstarter on April 25 at 10 a.m. EDT. Inspired by classic disaster movies, Cysmic features an infinite, dual-layered game board that crumbles away during play, revealing powerful ancient relics and providing a cinematic battlefield for the game's 200+ miniatures — including modular Colony Ships, assembled by each player and looming high above the action at over 6 inches tall.
Cysmic is set on the dying surface of Kepler-62e and places players in command of one of the world's 18 factions, each with an individualized starting configuration and asymmetric player abilities to guide strategy and unlock new paths to victory. The goal of the game is simple. To survive the end of the world, players must build a spaceship and be the first to launch their people to safety. There's just one problem: Each faction holds a module blueprint crucial to survival, and to win the game, players must capture those blueprints from their opponents.
In Cysmic, players will be kept on the edge of their seats, constantly adapting, overcoming, and embracing the chaos of a devolving battlefield. Constantly bombarded by earth-shattering seismic activity courtesy of the Tremor Tracker, the frequency of these board-altering events builds over time to an apocalyptic crescendo in flames.
As players obtain blueprints from their enemies and install new modules, they assemble their Colony Ships, creating an eye-catching centerpiece for their territory. Along with significant visual impact, this design provides easy at-a-glance insights into how close each player is to lift-off at any given moment.
Cysmic's easy-to-learn gameplay is powered by a streamlined three-step system that rewards decisive action and in-the-moment strategic command. Just burn a card, play a card, and choose a bonus action. Every player has the same 10 Command Cards, allowing them to choose which phases occur when — because the end of the world is no time to stick to a sequence of play.
Cysmic is available in two formats: the Core Edition for $99 and the Designer Vision Deluxe Edition for $249. The Core Edition provides the complete cinematic experience in an affordable retail format, featuring Star Reach Games' signature Tech Chip Field Display. The Deluxe Edition is an all-out explosion, blasting every element of the game into the stratosphere with a larger board, 3-D terrain, custom combat markers, and 200+ miniatures.
Star Reach Games invites you to embrace the chaos of Cysmic, where there are no points to count, no second prizes, and blasting off first means living to fight another day. Don't miss the launch of this earth-shattering game of sci-fi fighting fun, live on April 25 at 10 a.m. EST.
Campaign:
https://www.kickstarter.com/projects/starreachgames/cysmic-a-race-for-survival-during-seismic-armageddon?ref=alh9t8
Media Kit:
https://drive.google.com/drive/folders/12T4YYi3Rh5FtFmIZaYTvmzqKGnsPPXlT?usp=share_link
Contact Information:
Jason Blake
Game Designer & Founder of Star Reach Games
[email protected]
409-350-9268
Brittani-Pearl Eaton-Koch
Directory of Marketing & Design Strategy, Other Stuff Games
[email protected]
5184355580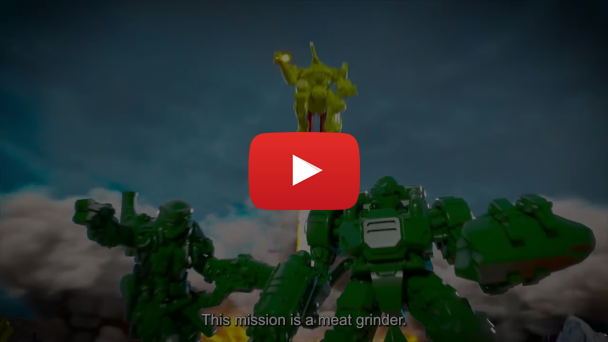 Related Files
Cysmic Press Release 4.25.23.pdf
Original Source:
Star Reach Games Launches Kickstarter for Cysmic, the Groundbreaking Sci-Fi Strategy Board Game