Meditation Library Offers a Moment for Your Health, a Space for Belonging, and the Chance to Learn to Meditate Without Judgment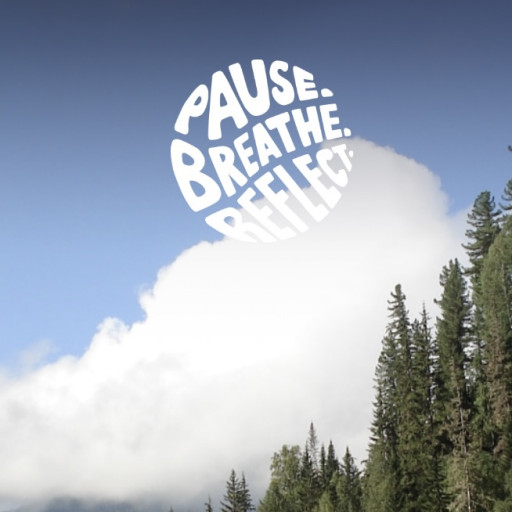 Pause Breathe Reflect
Take a moment to Breathe
TENAFLY, N.J. - November 3, 2022 - (
Newswire.com
)
Pause Breathe Reflect

- the lifestyle brand on a mission to prompt mindfulness, community, and stress reduction - today, in honor of National Gratitude Month, unveils The Pause Breathe Reflect Meditation app with 30 Days of Gratitude. Designed to invite users to slow down, quiet their minds, and meditate without judgment, the app is the culmination of Pause Breathe Reflect

founder Michael O'Brien's 21-year mindfulness journey. 
Meditation Teacher Michael O'Brien first discovered mindfulness and meditation in 2001 while recovering from a near-death cycling accident. Frustrated with his healing progress, he knew he had to heal his mind to heal his body. The next day, Michael began his mindfulness practice with his first Pause Breathe Reflect moment. Over time he got healthier and kept a consistent mindfulness practice that helped him navigate a stressful executive career and the pressure of modern family life and living. His positive experience with mindfulness inspired him to become a qualified mindfulness-based stress reduction teacher and share the value of slowing down and taking a moment to Pause Breathe Reflect. 
The Pause Breathe Reflect Sangha Meditation and Relaxation app, available in the App Store beginning today, offers a breadth of one-minute to ten-minute daily practices to turn to when users need to catch their breath and take a moment for their health. Consumers will find meditations to support them when dealing with work stress, anxiety, grief, and lighter moments like during a bathroom break, before playing pickleball, and when asked again, "What's for dinner?"
In addition to the on-demand meditation library, the Pause Breathe Reflect

app will also offer live meditations multiple times per week - an effort to combat increased feelings of loneliness amongst most Americans (source) and foster feelings of community and belonging. Beta users have called the app "the best way to relax and ease my stress" and noted "my days are full, and many days are challenging and unpredictable. I love knowing I can rely on Pause Breathe Reflect to center me and also put the day into perspective and fill me with a bit of calm."
To learn more and download the app, visit www.PauseBreatheReflect.com.
About Michael O'Brien
Michael helps companies build inclusive cultures and inspired team members as Chief Shift Officer at Peloton Executive Coaching when he's not supporting others in their mindful living journey. He is also a passionate cyclist, having completed a ride across America this summer profiled by Bicycling Magazine. 
Contact Information:
Michael OBrien
Chief Meditation Officer
[email protected]
201-697-6820
Press Release Service by
Newswire.com
Original Source:
Pause Breathe Reflect

Unveils Meditation App in Celebration of Gratitude Month