LOS ANGELES, April 18, 2023 (Newswire.com) - 11-year-old environmentalist Mason Blomberg, star of the Apple TV+ series JANE, has received the invitation of a lifetime. Mason has been personally chosen by world renowned environmentalist Jane Goodall to be an ambassador for the Jane Goodall Institute's Roots & Shoots Program.
Mason Blomberg is a born conservationist. Since he was very young, he has looked up to Dr. Jane Goodall, and at the age of seven, he became a vegetarian himself because he "didn't want to be the reason animals die." A talented actor as well, it was no surprise when he was offered a starring role in the Jane Goodall inspired series JANE now streaming on Apple TV+ just in time for Earth Day.
"I really care about the environment and saving animals, so to be part of a show that is sharing this message was a dream come true. Jane Goodall has always been an idol of mine so being on this show not only allowed me to do my favorite thing, which is acting, but also share a message I believe in - what more could a kid ask for?"
On the series JANE, two best friends, Jane and David (Blomberg) set out on imaginative adventures to help protect wild animals all around the world. It was a dream come true for Mason Blomberg who was able to travel to amazing places while learning firsthand about the importance of conservation and protection for the Earth.
The Jane Goodall Institute was founded in 1977 to ensure that her life's work and vision will "continue to mobilize the collective power of individual action to save the natural world we all share". In 1991, The Roots & Shoots Program was created for preschool to university age participants to "identify the problems in their communities while becoming the compassionate citizens our planet needs".
Through the series and his ambassadorship, Mason will be working and interacting with children from around the world to spread the message of Dr. Jane Goodall: "Only if we understand, will we care. Only if we care, will we help. Only if we help, can they be saved."
Follow Mason on social media here:
Contact Information:
Jennifer Tinucci
Senior Publicist
[email protected]
8185054030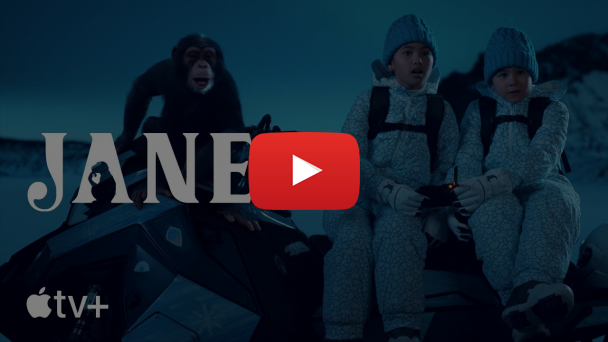 Original Source:
Young Environmentalist and Apple TV+ Star Mason Blomberg Joins Jane Goodall Institute