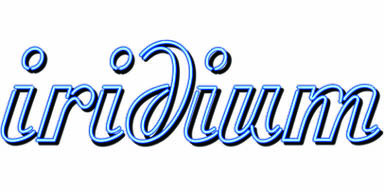 Iridium Logo
Logo for the Iridium
NEW YORK - November 2, 2022 - (
Newswire.com
)
Spero Plays Nyro, considered the finest Laura Nyro Tribute on the scene today, will honor Laura Nyro, one of the greatest and most covered songwriters of the 20th century, by performing a special Diamond Anniversary Concert at The Iridium, the world-famous jazz, rock, and blues club best known as the "Home of Les Paul," on Nov. 19, 2022.
In this heartfelt and moving tribute to Laura Nyro, pianist, singer Christine Spero and The Christine Spero Group, take the listener on an unforgettable journey through some of Laura's most memorable songs including: "Sweet Blindness", "Eli's Comin", "And When I Die", "Stoned Soul Picnic" and so many more.
Spero Plays Nyro reminds us that Laura's music is poignant and timeless. The arrangements are hip, the vocals are beautiful, the musicianship is stellar. The exquisite arrangements are true to Laura's originals but with many sweet creative touches, beautifully interpreted in the group's own distinct style. Christine has fully recaptured Laura's spirit and passion with beautiful renditions running the breadth and depth of Laura's emotions.
Christine Spero, Winner and Finalist of the USA Songwriting Competition Jazz/category, had her start in the music business as a teen with legendary producer Don Kirschner and Neil Sedaka. She earned numerous accolades for her melodic, emotionally powerful and soulful writing and has received strong press from USA Today, Billboard, All About Jazz, JazzTimes, JAZZIZ, Time Out New York, and The Village Voice.
More about the Iridium:
Since 1994, when The Iridium first opened at 44 West 63rd Street, the venue has established itself as a storied musical landmark - from its cameo in the first season of "Friends," to hosting rock royalty like David Bowie, Paul McCartney, Keith Richards, and Slash who were regulars at Les Paul's weekly residency at The Iridium which lasted for 14 years until his passing in 2009. The Iridium, now located at 1650 Broadway, has also hosted Front and Center, public television's critically acclaimed series, and MTV Live Setlist, showcasing next generation talent spanning pop, rock, and R&B.
Artists that have graced The Iridium stage over the past 25 years include Jeff Beck, Randy, and Michael Brecker, Sheryl Crow, George Ezra, Billy F Gibbons, Macy Gray, Buddy Guy, Joe Jackson, Stanley Jordan, Dua Lipa, Steve Miller, Muna, Max Roach, Joe Satriani, The Rolling Stones' Mick Taylor, and Charlie Watts, Rob Thomas, Jimmie Vaughan, Joe Walsh, Zakk Wylde, among many, many others.
For tickets to the Spero Plays Nyro show at The Iridium go to TicketWeb via www.theiridium.com or The Iridium box office located at 1650 Broadway at 51st Street, 212.582.2121. For updates and more upcoming performances visit The Iridium's social media pages: 
http://www.facebook.com/TheIridium
http://instagram.com/theiridium
Contact Information:
Jen Cantin
Director of Marketing
[email protected]
6315678200
Press Release Service by
Newswire.com
Original Source:
Spero Plays Nyro, Laura Nyro Tribute to Perform a Special Diamond Anniversary Concert at the Iconic Jazz Venue, the Iridium