Mice Media selects No Filter's low latency streaming platform to scale the reach for its Web3 creators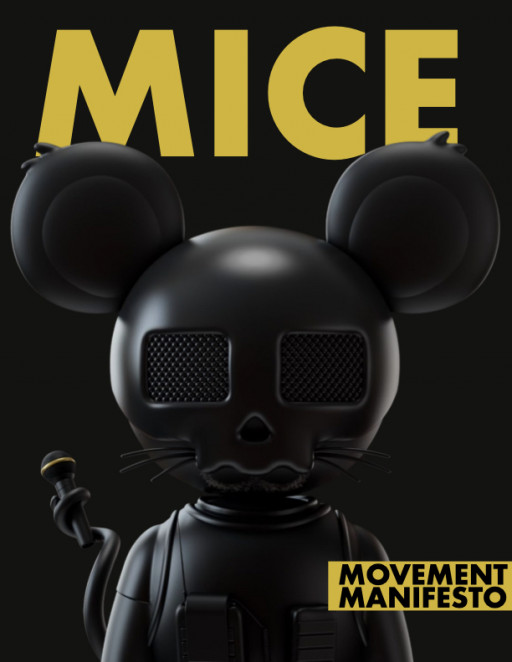 Mice Media
Manifesto
HALF MOON BAY, Calif. - January 9, 2023 - (
Newswire.com
)
MICE Media, the leading Web3 decentralized media brand, is pleased to announce a partnership with No Filter Network, the innovative low latency video streaming platform company. This partnership will bring together MICE Media's expertise in decentralized media and No Filter Network's cutting-edge video streaming technology to create a revolutionary new platform for Web3 media.
With this partnership, MICE Media and No Filter Network aim to provide users with a seamless and immersive media experience that leverages the power of decentralized technology. By using Web3 protocols, the new platform will offer users a secure and transparent way to access and interact with 'experience' media content.
"We are thrilled to be partnering with No Filter Network to deliver on the power of decentralized media to a wider audience," said Bryn Davis, CEO of the MICE Network. "With No Filter Network's low latency streaming capabilities, we believe that our network ecosystem will offer a truly unparalleled media experience."
No Filter Network CEO Joe Manuele added, "We are excited to be working with MICE Media to bring our low latency video streaming technology to the world of decentralized media. By combining our expertise, we believe that we can create a truly revolutionary platform that will change the way people consume and interact with media."
The new platform is set to launch later this quarter, and will be available on a variety of devices. 
A live stream to discuss this exciting partnership, featuring No Filter Co-Founders Eric Byrnes and Joe Manuele with MICE Network CEO Bryn Davis will be held Tuesday, January 9th at 5pm PST
Link for the free stream here:
https://nofilter.net/event/8ymrcm1druFYLmwaZ4QB
Contact: [email protected]
Contact Information:
Lesley Short
Comms Lead
[email protected]
310-713-2162
Press Release Service by
Newswire.com
Original Source:
MICE Media and No Filter Network Partner to Revolutionize Web3 Decentralized Media