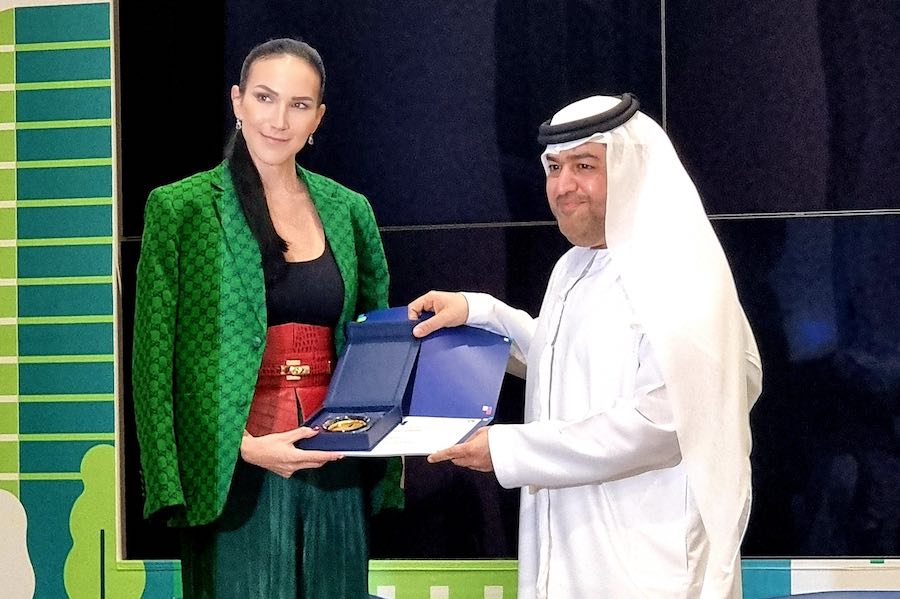 Debbie Wingham is known by many names, from 'Queen of the World's Most Expensive' to 'The Countess of Confection', a name given to her by the Food Network several years ago. Debbie is now the host and producer of the show The Most Expensive on Gossip Stone TV, where she carries on her tradition of creating extraordinary confections!
Although Debbie is still ranked in the top 10 cake artists in the world, it's been a few years since she created a giant cake or edible installation. When the pandemic hit, she had a cake schedule which was fully booked for 2 years in advance, filled mostly with lavish cake people figures or 'cakelikes', as she likes to call artistic creations resembling cakes.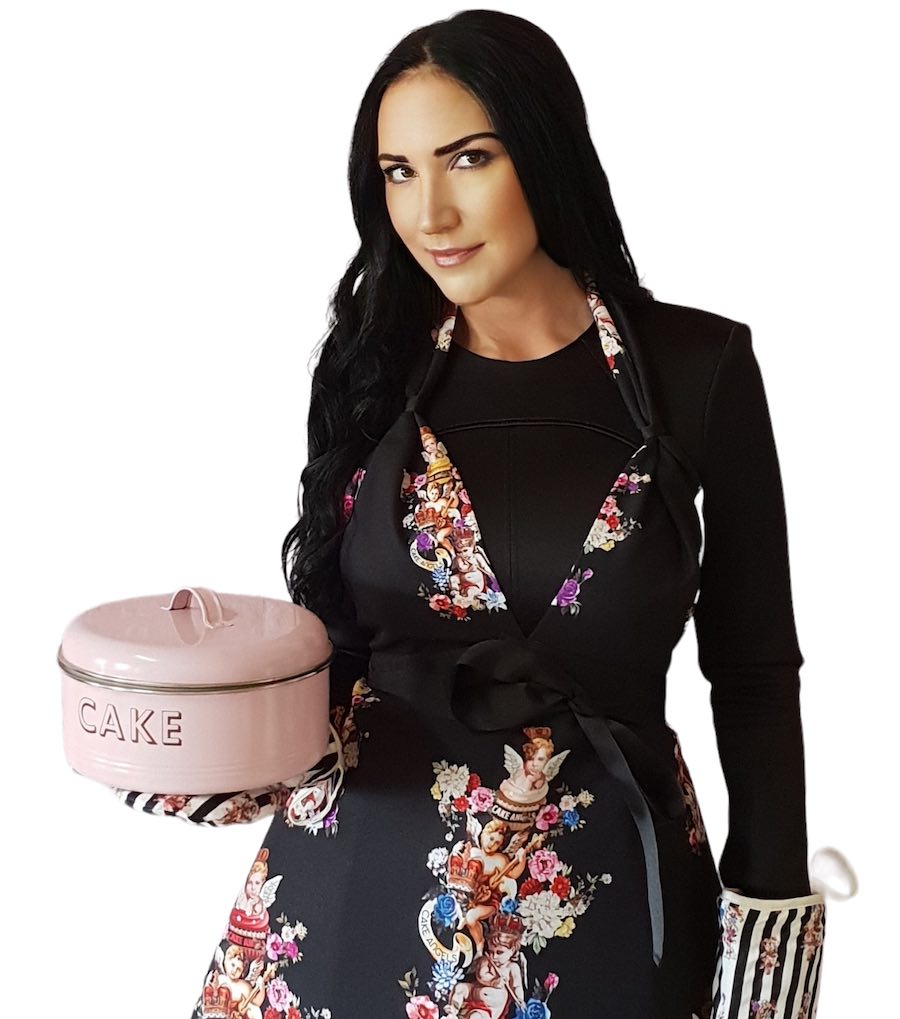 Her edible installations were in high demand in different parts of the world. It was normal for Wingham to go from Los Angeles to Dubai to Paris and back to Los Angeles within the space of a month, all on cake missions for high profile clients. Most of these were filmed for television, covering the trials and tribulations of creating humongous cakes, with the average cake taking 7 days to make, working out of unknown kitchens on the road without even having the right tools on hand, not something that a logical business owner would even consider. Her cakes included the million-dollar bride cake created for Bride Dubai, which went viral.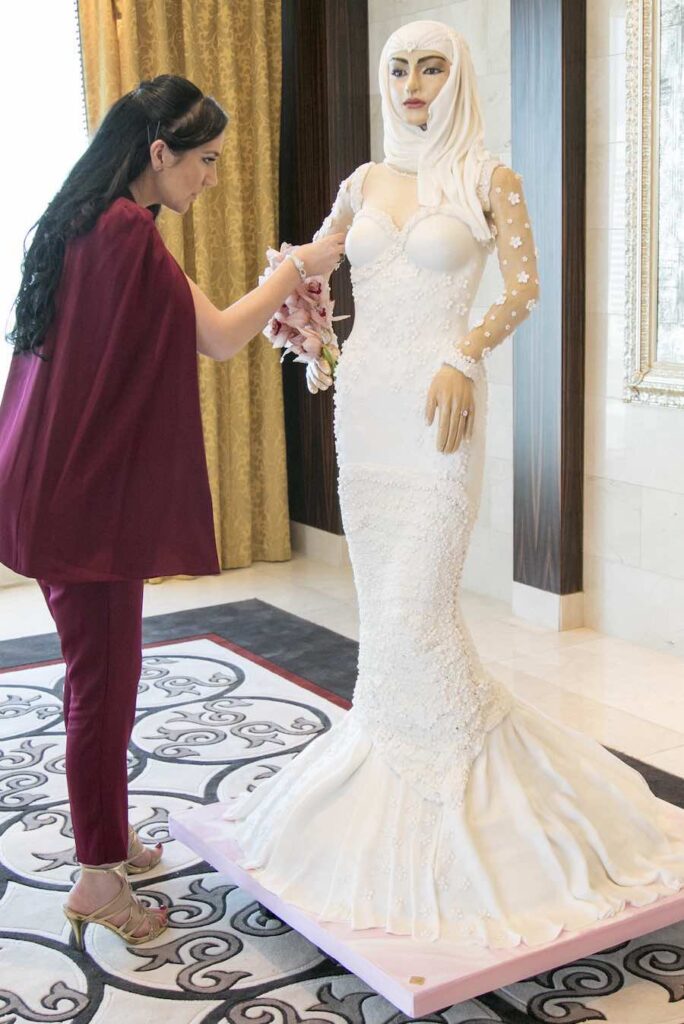 Now, after two years hiatus from creating amazing confections, Debbie is back in the kitchen, and Gossip Stone TV will proudly feature her triumphant return on The Most Expensive show!
Her latest Gossip Stone TV episode of The Most Expensive showcases her dipping her finger back in the sugar pot, this time on a much smaller scale than usual. Although not one for small-tiered cakes, and having more gigantic confection ideas in store, this particular client was super high profile and not one that Debbie could turn down.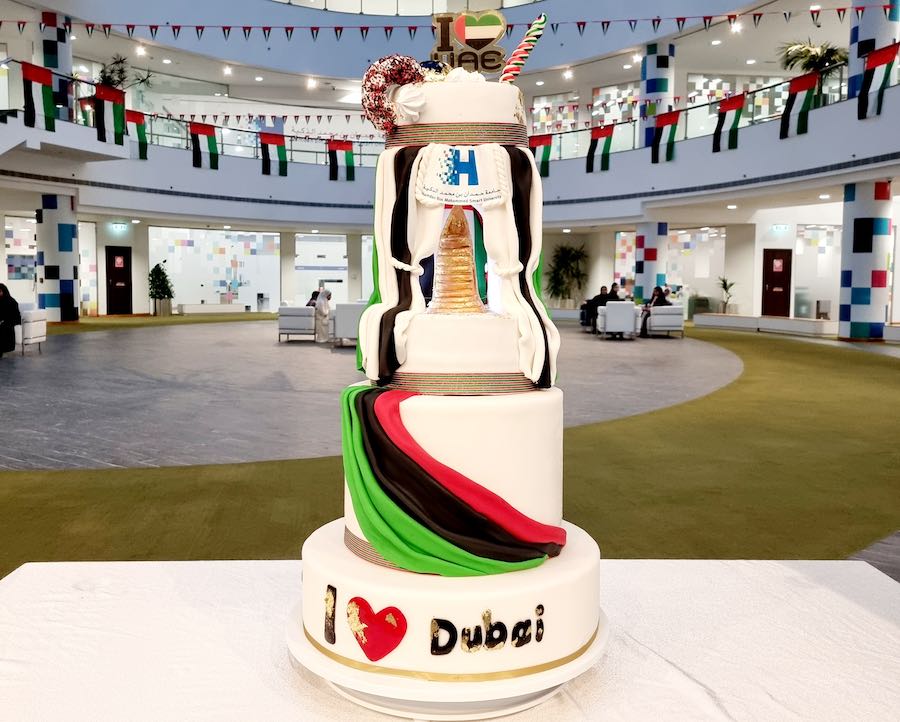 The Hamdan Bin Mohammed Smart University, whose president is the Crown Prince of Dubai, caught wind that Wingham was in town and reached out to her to commission a cake for National day, which is a celebration across the UAE, where the flags are proudly displayed and this historical day comes with many traditions including poetry readings, grand fire work displays and gatherings.
With only two days to create the cake and under pressure to maintain her high standards, Debbie enlisted the help of her pastry guardian angel Romain Castet of Bijou Patisserie, a well-known pastry chef in the middle east and internationally.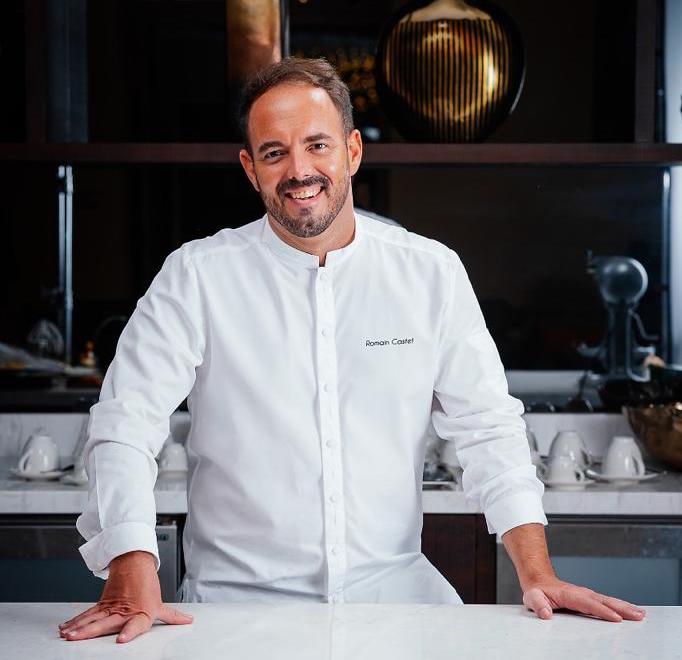 The cake featured a light show with flag details, answering the theme of child and family fun with traditional elements that embody the UAE. In the end the cake was a big success and Wingham was given a real gold award for creating the beautiful center piece for the national day event.
So far, Debbie's $75 million USD cake still stands as the most expensive cake in the world. Her other cake works of art include a Kim Kardashian cake featuring the queen of pop culture's famous assets carved from cake and even a cake of the late great Karl Lagerfeld.
In the second episode Wingham reminisces about some of her gravity-defying cake disasters, including a cake she had to wheel down the street in a supermarket cart because her delivery company left her in a bit of a pickle and about the Karl Lagerfeld cake having to be laid on its back due to being too tall to stand up right in the delivery truck.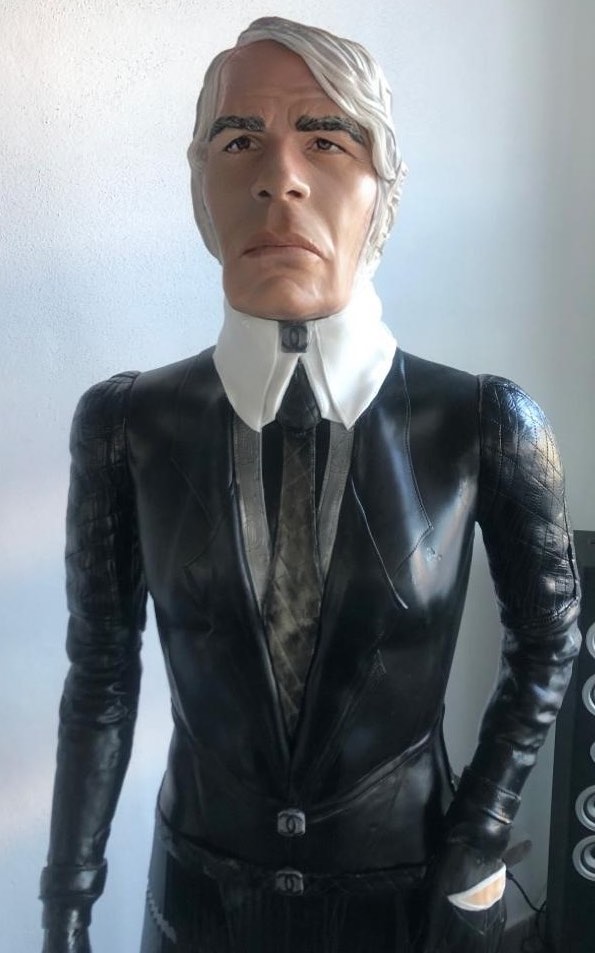 Some may wonder why Wingham would put herself through such stressful art installations and releases, but it is easy to see her shining results of a job well done that will continue to be featured throughout this season of The Most Expensive, is a Gossip Stone Production that airs on Amazon Fire TV, Roku TV, and Apple TV.
The second episode of The Most Expensive was released on 31 December, 2022, on Gossip Stone TV channel.