In a time where couples struggle with marriage and argue in record numbers, there is a way to help them to stop arguing and get to loving. Dr. Willie Jolley and his wife, Dee, share secrets that they used to help couples all over the world to improve their marriages. The Jolleys initially shared their marriage secrets in their book called Make Love, Make Money, Make It Last! and now share their powerful system in a new TED Talk entitled, "How to Never Argue in Marriage Again."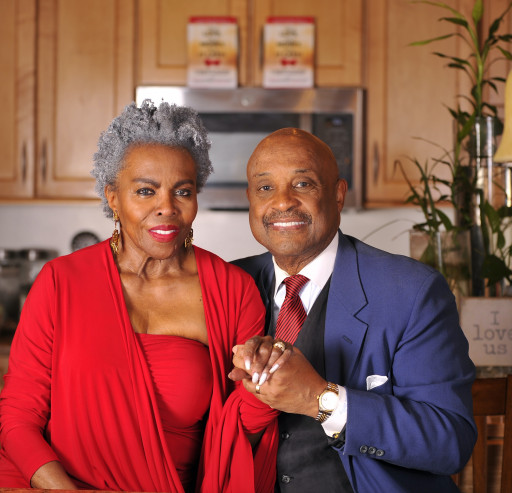 Dr. Willie and Dee Jolley
The Jolleys' headshot
WASHINGTON, February 21, 2023 (Newswire.com) - Dr. Willie Jolley is a well-known motivational/inspirational speaker, best-selling author and syndicated radio host. Dee Taylor-Jolley is a former communications coach. They have been married for almost 40 years and have not had an argument in 35 years. Their new TED Talk is being heralded as a "must-see" message for all married couples and singles who aspire to get married.
After a huge argument about Chinese food 35 years ago, the Jolleys realized that something had to change if their marriage was going to survive.
They developed some rules of engagement on how to disagree without being disagreeable, and it transformed their marriage. They created the "4F Formula," the dynamic keys to having critical conversations in marriage. This process allows couples to work through problems without threats, yelling or arguing. It has helped thousands of couples around the world stop arguing.
Watch their Ted Talk video, "How to Never Argue in Marriage Again."
Marriage can be a challenge. Statistics show 50 percent of marriages in the United States end in divorce. The remainder of those couples are often miserable.
The Jolleys have helped couples around the world address those questions and improve their marriages. Their popular weekly online television program, "The Jolley Marriage Show," shares tips on how to develop loving relationships. Their advice also helps couples overcome challenges that develop from three main issues that break up relationships: sex, money, and communication.
The dynamic couple has shared tips from their Make Love, Make Money, Make It Last! book on The Today Show, Sirius XM, and many national broadcasts and popular publications. The book shares 10 secrets to a successful marriage that the authors claim actually work.
The Jolleys' book will help you, whether you are currently married or looking to get married. It can be found on www.JolleyMarriage.com and on all major retail websites, including Amazon. A free chapter of the book is available for download on The Jolleys' website.
The video can also be seen on their corporate website, www.WinWithWillie.com.
Contact Information:
Cheryl Ragin
VP, Marketing and New Media
[email protected]
(347) 743-1600
Original Source:
Couple Married Almost 40 Years, Who Haven't Argued in 35 Years, Release TED Talk About How to Never Argue Again