The book guides readers in discovering truth, success, and courage through life challenges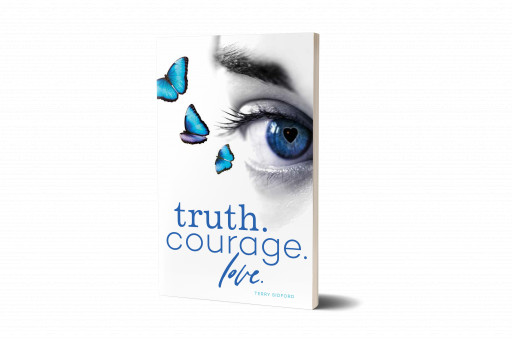 truth.courage.love.
Book Cover
PARK CITY, Utah, February 1, 2023 (Newswire.com) - Terry Sidford, a seasoned author, motivational speaker, and life coach has published her second book: truth.courage.love. Inspired by her once happy childhood that became unstable with her mother's alcoholism and her father's subsequent departure, Sidford shares her personal challenges and journey to encourage readers to find strength, empowerment, and love through hardships.
"After experiencing a tumultuous, unconventional childhood in the 1970s in Southern California, I can definitively say that I now know what truth is. It will set you free, and I fully trust it," says Sidford. "I recognize truth by unconditionally seeing everything for what it is, rather than making it something different to fit a convenient narrative."
Sidford believes truth brings courage, and courage opens you up to love. These are three essential elements that can empower us to transform trials to triumphs and successes. "This book stemmed from my life's purpose to help everyone learn how to recognize their own truths, be courageous, and lead with love regardless of their life experiences," she explains.
truth.courage.love. is available on Amazon in Kindle and paperback formats.
truth.courage.love. Synopsis
She had two loving parents, a brother, and a sister, all of whom lived in a beautiful house with a pool on the Southern California coast during the 1970s. Life couldn't have been more perfect. Until one night Sidford unexpectedly heard her parents arguing loudly and, in that instant, everything changed.
The arguing escalated, her mother started drinking heavily, and her father eventually moved out, leaving Sidford and her siblings to deal with an alcoholic single mom. In an attempt to escape her mother's issues with alcohol, she and her sister run away from home one night to join their alternative-lifestyle father. Sidford's story starts with sadness, resentment, and confusion, but ends in forgiveness, trust, and love, with many lessons learned in between. She shares the tools you need to survive, and even thrive, from your past, adverse experiences. https://terrysidford.com/truth-courage-love-book
Published by Surrogate Press.
ABOUT THE AUTHOR
Terry Sidford is a sought-after motivational TEDx speaker, author, television host and life coach. She has assisted scores of people and organizations in achieving their dreams, which she believes is her life purpose. Sidford's greatest joy is to help others unleash their potential and live life to the fullest.
Based on her success as a professional coach and thought leader and her research on the benefits of owning your courage, she has been asked to speak at many personal growth and business-related events.
Sidford has spent more than half her life acquiring the knowledge and experience that qualify her to guide others. This created the basis for her first book, One Hundred Hearts: Inspiring Stories from the Women Who Lived Them. For more info, visit TerrySidford.com.
Contact Information:
Hilary Reiter
Redhead Marketing & PR
[email protected]
435.901.2071
Related Images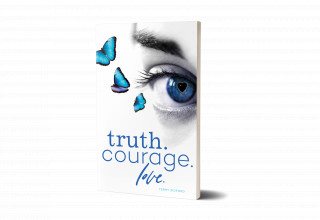 truth.courage.love.
Book Cover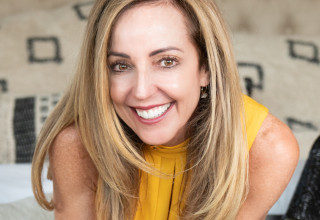 Author Terry Sidford
Terry Sidford headshot
Original Source:
Author, Speaker, and Life Coach Terry Sidford Releases Second Book: truth.courage.love.